Regular oil changes play a huge role in keeping your vehicle in tip-top condition. If you're thinking you might need one and are searching for an oil change near Abington, PA, then you've come to the right place.
At Genesis of Willow Grove, we offer a wide variety of routine services, including oil changes. On this page, you'll find more information about when to get your oil changed, signs you need an oil change, and more. Let's get started!
How Often Should You Change Your Oil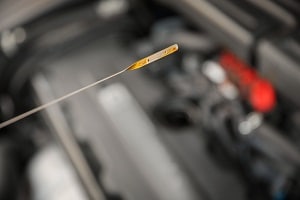 How often you need to get your oil changed largely depends on what type of oil your vehicle uses. There are two main types of engine oil: conventional oil and synthetic oil. Conventional oil lasts about six months or about 5,000 to 7,000 miles depending on your personal driving habits.
Synthetic oil, on the other hand, is designed to last twice as long. When properly taken care of, synthetic oil can last up to a year or between 10,000 and 15,000 miles.
These estimates on how often you need to have your oil changed are relative to how you drive your vehicle. If you use good driving habits-like following the speed limit, not tailgating, and storing your vehicle in a dry location-then you'll be able to prolong the life of the oil in your engine.
Signs That You Need to Change Your Oil
If your vehicle needs an oil change sooner rather than later, your vehicle will let you know by exhibiting one or more of these signs:
Significantly decreased fuel economy
Illuminated Check Engine dashboard light
Strange noises, like knocking or grinding, from under the hood
Darker-than-normal exhaust smoke
Smell of oil inside the cabin of the vehicle
If you're experiencing one or more of these things, you'll need to have your vehicle inspected by a professional as soon as possible. You'll also likely need an oil change.
How We Do Oil Changes at Genesis of Willow Grove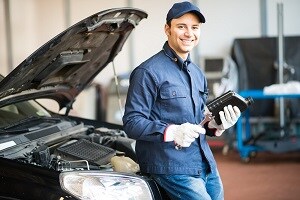 At our on-site service center, you'll find a team of expertly trained service technicians that can handle any kind of routine maintenance you need, including regular oil changes. No matter what kind of vehicle you drive or what kind of oil it uses, our team is ready and eager to assist you.
Prefer to do your own routine maintenance at home? We have you covered there, too, with our extensively stocked parts center. Here, you'll find a wide selection of quality engine oils for you to choose from. Order online, over the phone, or by stopping by on your way through Abington.
We're thrilled that you decided to stop by today to learn more about oil changes. Now that you know more about how often they need to happen and how we can help you at our on-site service center, we hope you'll think of us next time you need an oil change.
Think that time might be now? Schedule an oil change with us today by giving us a call or stopping by our service center today!