Welcome to our finance department at Genesis of Willow Grove! Our dealership is built upon the notion that the leaders among us want to use their time optimally.
That's why we pride ourselves in offering a quick, sophisticated, and streamlined financing experience that has each of our clients on the road as soon as possible. On this page, shoppers near Willow Grove, Abington, and Lower Southampton Township, PA, will learn more about our full-service finance center.
Read ahead to see what we can do for you!
---
---
Buying a New Car FAQ Car-Buying Terms Glossary Kelley Blue Book vs Black Book
How to Sell a Car at a Dealership   How to Return a Car at the End of a Lease
---
---
Our Friendly Genesis Finance Team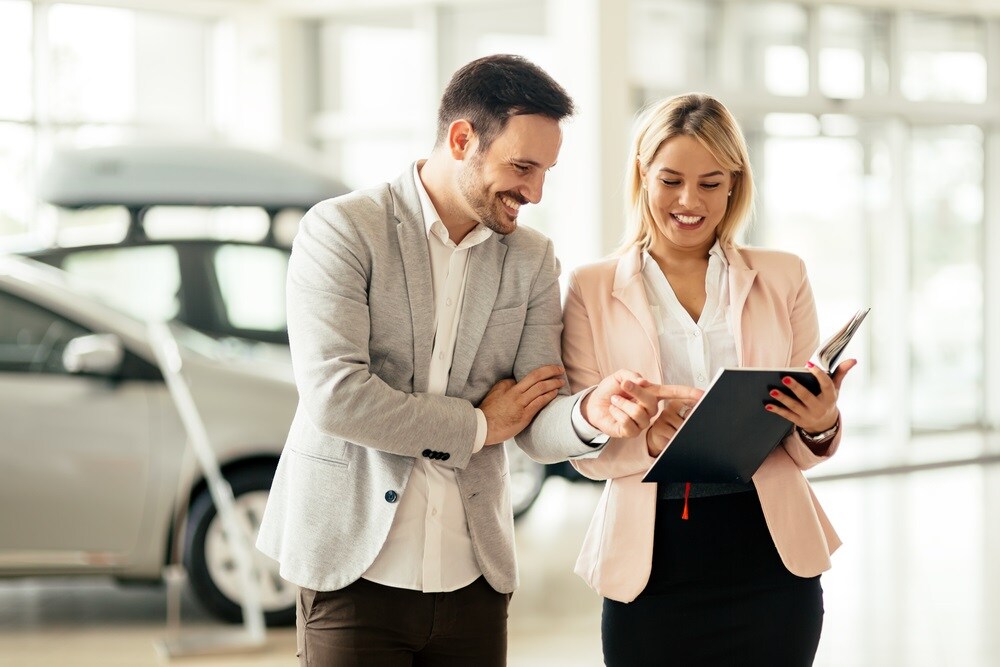 At Genesis of Willow Grove, our sales and financing process is more than an exercise in autonomy. It is also a unique opportunity for our staff to showcase their passion for the vehicles we sell and illustrate how our line of automobiles can improve your life on the road.
Our finance team has years of experience working with shoppers of all kinds. So, no matter what kind of budget you have, they're ready to sit down with you to discuss your payment options for your next Genesis vehicle.
Our Customizable Financing Options
At our finance center, we offer a wide variety of financing options for shoppers of all kinds. So, if you're planning on buying your next Genesis, we can help you find a loan rate that fits your budget and gives you the confidence you need when financing a vehicle.<
If you prefer to lease your next Genesis, we have you covered there, too. Our finance center offers a large selection of Genesis lease deals for you to choose from. These lease deals are designed to give you the best deal possible. They can even be customized to fit your personal finance needs. You can adjust the lease length, the number of miles you can drive, and more.
To plan ahead, visit our website and check out our payment calculator. This can help you predict just how much you'll owe each month. There are plenty of options to choose from for the length of a loan, from 12 months up to 84 months. Once you know the price of the vehicle you're considering, as well as the down payment and financing rate, we'll be able to tell you a rough estimate of how much you will pay each month.
Should I Buy or Lease My Genesis?
With all the options you have, how can you determine which one is best for you personally? This is something you can do with the guidance of one of our finance experts. Since they will meet with you one-on-one, they can answer any specific questions you have and help you see whether buying or leasing makes the most sense given your lifestyle. The best part is you can't go wrong with either option in the end since they both come with many benefits.
By buying a car, you will get to own the Genesis you want. That means you can drive it for as many miles and years as you like, even after you have paid off your loan and are no longer making monthly payments on your car. Owning it also means you can customize your vehicle any way you like and get accessories from our parts center for your Genesis.
With a lease, you are essentially borrowing the car for a set period of time, which is usually a few years. During that time, you are only paying for the depreciation of the car while driving it. That means monthly payments with a lease are usually lower.
Since it is a new car too, maintenance and repair costs tend to also stay low during your time leasing your Genesis. Then, when your lease does come to an end, you can get started right away on a lease in another new Genesis that will be loaded with all the latest features!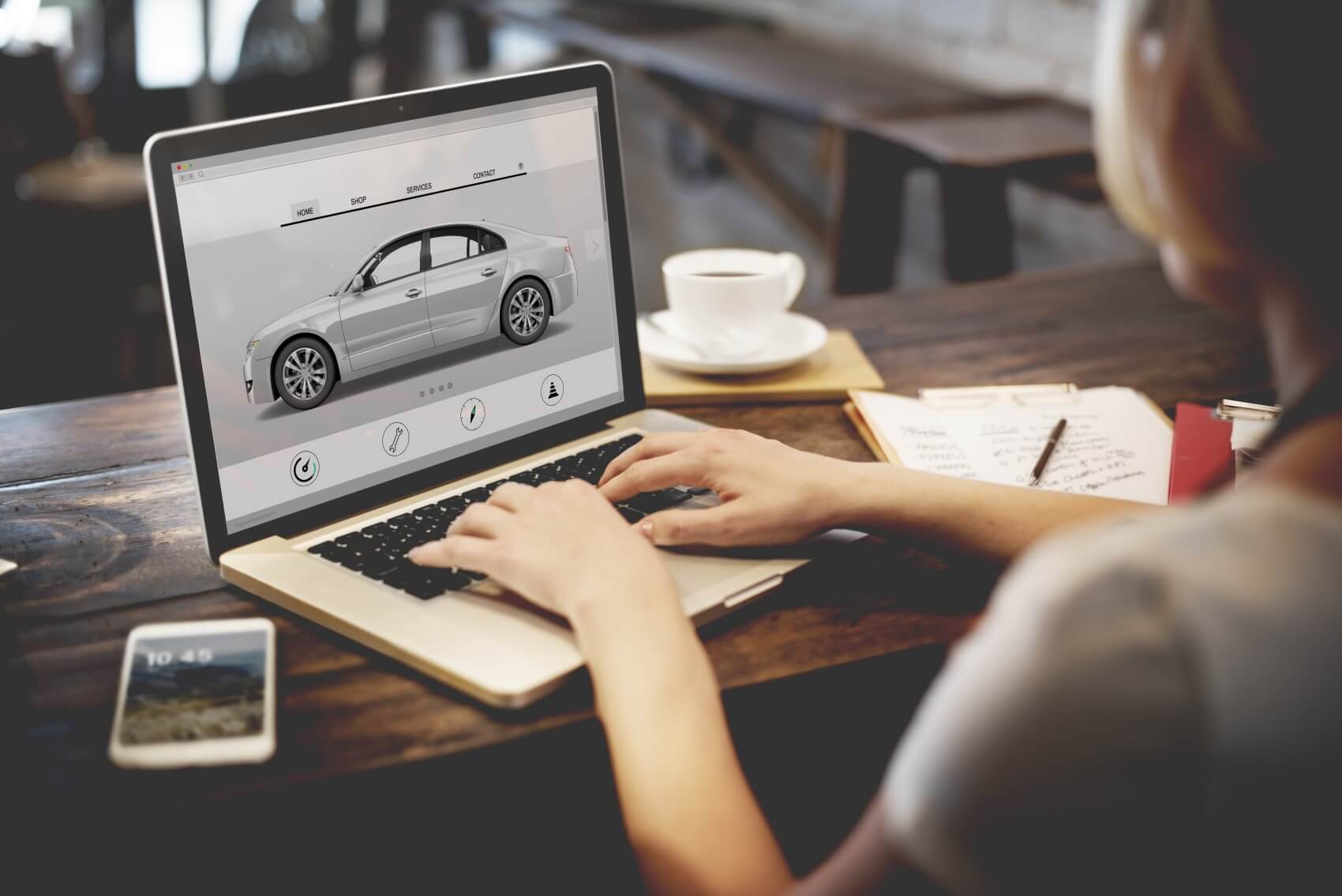 We want to make your luxury car-shopping experience as easy and enjoyable as possible. That's why we offer our customers a convenient online finance application. Fill out and submit this application right from the comfort of your own home.
When you complete our securely encrypted online financing application, one of our staff members diligently begins work on determining which loan or lease package is best suited to you. Once we determine a menu of financing options, a member of our financing staff will reach out to you to discuss your choices.
In addition, if your purchase or lease is replacing an old vehicle, you may want to know exactly what that old vehicle will be worth. While you're filling out your application, you'll be able to utilize our online tool that estimates your car's Blue Book® value. This tool uses the model, year, and mileage to determine an accurate value so you can put that money toward your new purchase.
Express Car Buying
Although our online finance application makes it easy, we want to amplify your experience even further. Some drivers know what they want without taking a typical test drive. If this sounds like you, or if browsing car inventory online sounds more fun than seeing them in person, you may want to check out our Express Car Buying program!
You'll get to choose from our usual inventory that would have been available in person, with the added bonus of enhanced customization to really get the wheels you want. Once you've found the right car for you, the next steps involve figuring out the financials. For easy reference purposes and to keep everything organized, a deal sheet will be compiled with all of the financial information included. Should you decide to trade in your old car, now is when you'll find out its value.
If the deal sounds right for you and you want to move forward with the purchase, you will be able to upload both your driver's license and insurance card to ensure your eligibility to buy a car. Regardless of payment method, there will be some paperwork and you can apply for credit if needed. 
Once approved, you'll be sent a finalized deal sheet so you can make your decision. You can then choose from two options to receive your car: delivering it to your home or stopping by the dealership. After your car arrives, our Delivery Specialist will bring a few more forms for you to sign. They'll hand your new car keys to you, and you'll hand your old car keys to them so they can take your trade-in back to the dealership.
The option to buy a car online may have once seemed like a lofty goal, but not anymore! We are bringing the dealership experience to you in brand new ways, so buying and trading in can be as seamless as possible. If this sounds like a unique opportunity you want to try, buy a car online today!
Why Trade-In My Car?
Like we mentioned, if you are looking to sell your current ride before hopping into the new Genesis you want, you can trade-in your car at our dealership. Many drivers prefer the option of trading in their car over selling it themselves thanks to the convenience it offers.
When trading in your car, all you have to do is stop by our dealership at a time that works best for you. From there, we can quickly give you an offer for your trade-in, complete all the paperwork, and then help you find the new car you want. What you earn from the sale can be directly applied to the purchase of your Genesis, which may be enough to cover your down payment.
That beats having to sell it yourself, which could take longer than anticipated as you look for potential drivers and set up a time and place to meet with them. Plus, you may not get a fair offer when selling your car yourself since private buyers may look to negotiate the price with you. Instead, by trading in your car here, you'll know you are getting a fair offer for your ride based on its estimated value.
Ready To Get Financing With Us?
At Genesis of Willow Grove, we are thrilled that you decided to stop by today to learn more about our dedicated finance team and the many financing options that we have to offer. Now that you have a better idea of what we can do for you, we hope you're ready to get the ball rolling on financing your next Genesis vehicle with us.
Shoppers near Willow Grove, Abington, and Lower Southampton Township, Pennsylvania, can get started today by filling out our secure online finance application. Then, one of our finance professionals will be in touch with you about the next steps.